On our annual vegan cruise we serve beautiful, scratch-made meals from renowned chefs and feature cooking classes with best-selling, plant-based cookbook authors. With our new virtual event, Holistic Holiday at Home, July 26-August 1, we can't serve you meals directly but we can do the next best thing!
Register now and you'll receive a free two-week trial to the Forks Meal Planner by Forks Over Knives. Plus, you will get the chance to follow along with the stars of the plant-based cookbook world as they share their favorite recipes and techniques—all from the comfort of your home kitchen!
---
Forks Meal Planner
With the Forks Meal Planner by Forks Over Knives, you can take the guesswork out of what to cook each week and put delicious, plant-based meals on the table each day in 30 minutes or less.
For the two weeks of the trial, you'll receive a 5-day meal plan designed to save you time in the kitchen, eliminate food waste, and keep your health goals on track. A grocery list provides a ready-made summary of everything you need to pick up for the week ahead, and you can check off the items as you shop. To make the most of your time, the weekend prep system guides you through batch cooking in advance, so your weekday meals will be ready in a flash.
STEP 1: Sign Me Up for Holistic Holiday at Home!
---
Cook with the Stars of Vegan Cuisine
Upgrade your ticket to the Reset or VIP pass and receive expert guidance from some of the world's most famous plant-based chefs, to help meet your personal health goals, including weight loss, healing from common chronic illness, and improved personal fitness and muscle development.
Follow along as they demonstrate many of the Forks Over Knives recipes included in the Forks Meal Planner, and learn some of their favorite recipes and techniques through a mix of live and recorded classes.
Cooking Series Hosted by Chef AJ
Each weekday of the Holistic Holiday at Sea virtual event, July 27-31, join Chef AJ, the author of Unprocessed, The Secrets To Ultimate Weight Loss and the host of Chef AJ Live on YouTube, for a cooking series with live cooking demonstrations from the following instructors: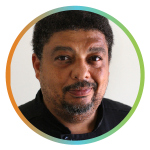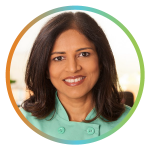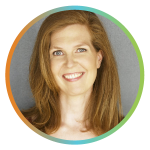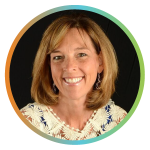 Chef Del Sroufe, author of Forks Over Knives – The Cookbook
Chef Darshana Thacker, author of Forks Over Knives: Flavor!: Delicious, Whole-Food, Plant-Based Recipes to Cook Every Day
Jessica Porter, author of The MILF Diet: Let the Power of Whole Foods Transform Your Body, Mind, and Spirit … Deliciously! and the Hip Chick's Guide to Macrobiotics
Kim Campbell, author of The PlantPure Nation Cookbook: The Official Companion Cookbook to the Breakthrough Film…with over 150 Plant-Based Recipes
Plus, enjoy a live vegan dessert and ice cream party with Chef AJ! Learn to make her famous pecan pie with banana ice cream on Wednesday, July 29 at 6 pm PST / 9 pm EST.
---
Additional Cooking Content from Vegan Bloggers and Vloggers
In addition to the live demonstrations we will also be offering recorded cooking classes from a variety of vegan bloggers, cookbook authors, and YouTube cooking and culinary content producers. Our current lineup includes:
Vegan YouTuber MommyTang
Vegan food blogger and cookbook author Sam Turnbull from the blog  It Doesn't Taste Like Chicken
Tami Kramer from the blog Nutmeg Notebook
Vegan food blogger and cookbook author Nancy Montuori from the blog Ordinary Vegan
We will be adding several more cooking instructors to the lineup before the event.
---
Learn More and Register
This is just a small glimpse of the classes offered through Holistic Holiday at Home. You'll also have the opportunity to engage in multiple fitness and mindfulness classes each day. VIP pass holders get access to a virtual book club with leading plant-based authors, plus 15+ live Q&A sessions where you can ask your personal health questions. Please click here to learn more and register for this free event. We hope you will join us!
---
The free access will include:
Over 30 hours of free health and wellness lectures and presentations
A two-week trial of the Forks Meal Planner by Forks Over Knives
The Reset and VIP upgrades will include the following Culinary experiences:
Expert culinary guidance to help you reach your own specific health goals including weight loss, healing from common chronic illness, and improved personal fitness and muscle development.
Recorded cooking demonstrations for many of the meal plan recipes and other recipes from vegan bloggers, YouTubers, and cookbook authors
4 live cooking demonstrations hosted by Chef AJ
Live dessert and ice cream party with Chef AJ